---
About PRASAD Chikitsa
PRASAD Chikitsa is a not-for-profit organization committed to improving the quality of life of economically disadvantaged peoplein the Tansa Valley in India. PRASAD Chikitsa is a licensee of The PRASAD Project an NGO in Special Consultative Status with the Economic and Social Council of the United Nations. PRASAD (Philanthropic Relief, Altruistic Service And Development) is a philanthropic expression of the Siddha Yoga path. PRASAD Chikitsa was initiated in 1994 by Gurumayi Chidvilasananda, spiritual head of the Siddha Yoga path.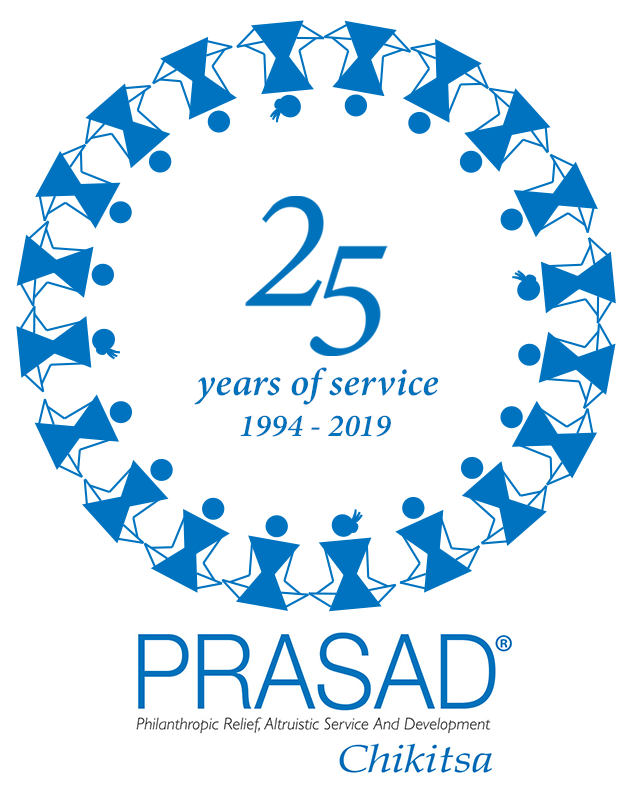 Annual Nutritional Servings
Women in Self Help Groups
What We Do
We help people to achieve lives of self-reliance and dignity by offering programs of health, education and sustainable community development in India. The goal of each PRASAD Chikitsa initiative is to help people to help themselves, their community and the environment. Every year, thousands of people benefit directly from PRASAD's humanitarian work.