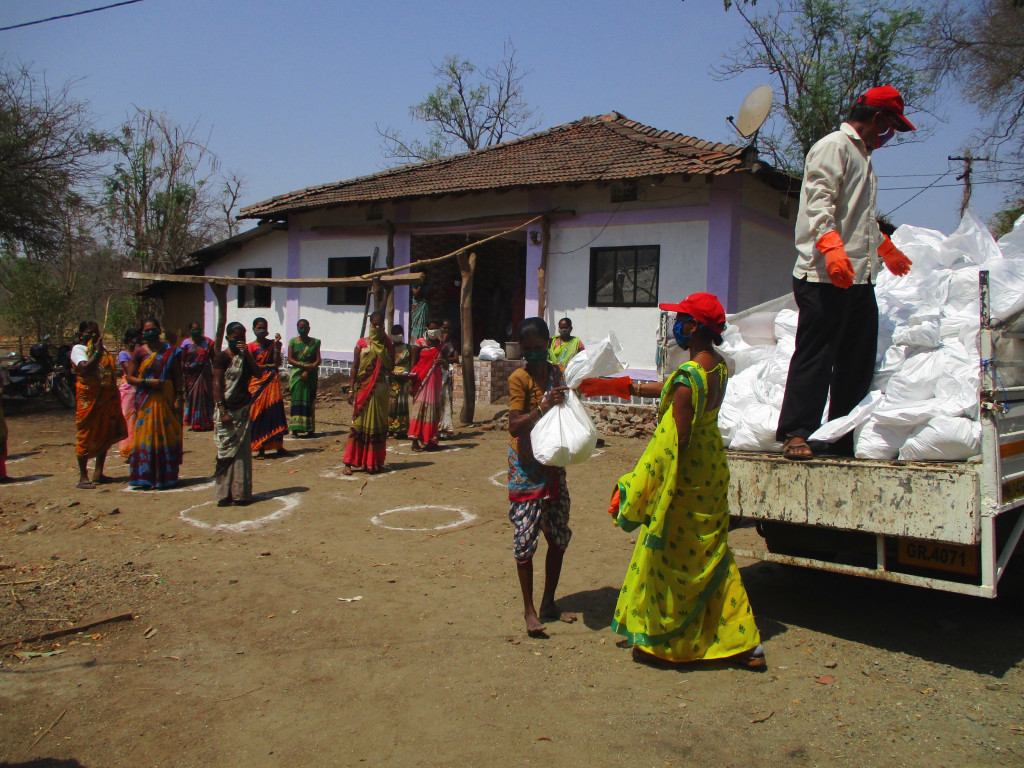 As a result of the nationwide lockdown to prevent the spread of Covid-19, a large number of migrants, daily wage earners and their families are struggling without work or food. PRASAD is supporting them in the following ways:
Distribution of ration bags, which include rice, lentils, cooking oil, wheat flour, onions, potatoes, turmeric powder, chilli powder and soap to last a family three weeks
Mask production by women in self help groups, which helps not just the community but also generates income for them
Mask distribution to communities residing in remote hamlets
Provision of health services at Prasad's Anukampa Health Center, working in tandem with the government
Distribution of medical equipment to government hospitals that are treating patients affected by covid-19
---
About PRASAD Chikitsa
PRASAD Chikitsa is a not-for-profit organization committed to improving the quality of life of economically disadvantaged peoplein the Tansa Valley in India. PRASAD Chikitsa is a licensee of The PRASAD Project an NGO in Special Consultative Status with the Economic and Social Council of the United Nations. PRASAD (Philanthropic Relief, Altruistic Service And Development) is a philanthropic expression of the Siddha Yoga path. PRASAD Chikitsa was initiated in 1994 by Gurumayi Chidvilasananda, spiritual head of the Siddha Yoga path.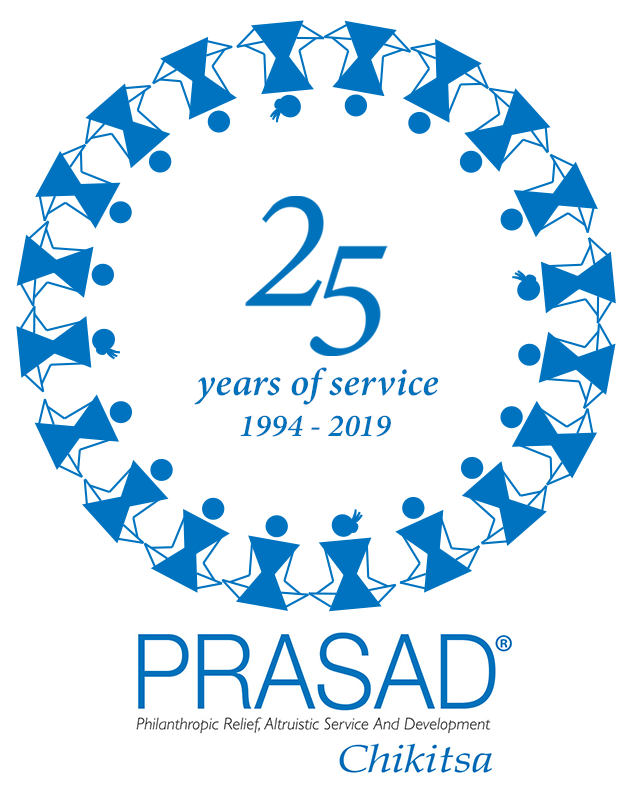 Annual Nutritional Servings
Women in Self Help Groups
What We Do
We help people to achieve lives of self-reliance and dignity by offering programs of health, education and sustainable community development in India. The goal of each PRASAD Chikitsa initiative is to help people to help themselves, their community and the environment. Every year, thousands of people benefit directly from PRASAD's humanitarian work.