PRASAD Chikitsa's Community Health Programs are effective because they are comprehensive and far-reaching. Our community medical programs meet people's immediate health needs such as illnesses and injuries, while the preventive initiatives are achieving long-term, sustainable improvements in the welfare of individuals and communities.
PRASAD Chikitsa's approach to Community Health Care is holistic; we respond to people's physical and mental health concerns and to the social and environmental conditions that contribute to those concerns.
PRASAD's Family Health Center is home to many of those initiatives, including the Reproductive and Child Health Program, Aarogyavardini Program and the School Health and Nutrition programs.
Reproductive and Child Health
The Reproductive and Child Health Program educates pregnant women about the importance of regular prenatal care to monitor and manage any complications as well as to teach mothers about childcare, nutrition, hygiene and other topics to help ensure healthy pregnancies and safe deliveries. 
Activities of the Reproductive and Child Health Center include:
Training staff in prenatal, natal, neonatal and postnatal care

Setting up transportation links between remote villages and the nearest medical facilities

Maintaining a referral system to nearby obstetrics facilities, primary health centers and hospitals
Among the program's achievements has been a significant increase in the number of infants whose birth weight exceeds the Indian national average birth weight of 2.7 kg (just under six pounds.)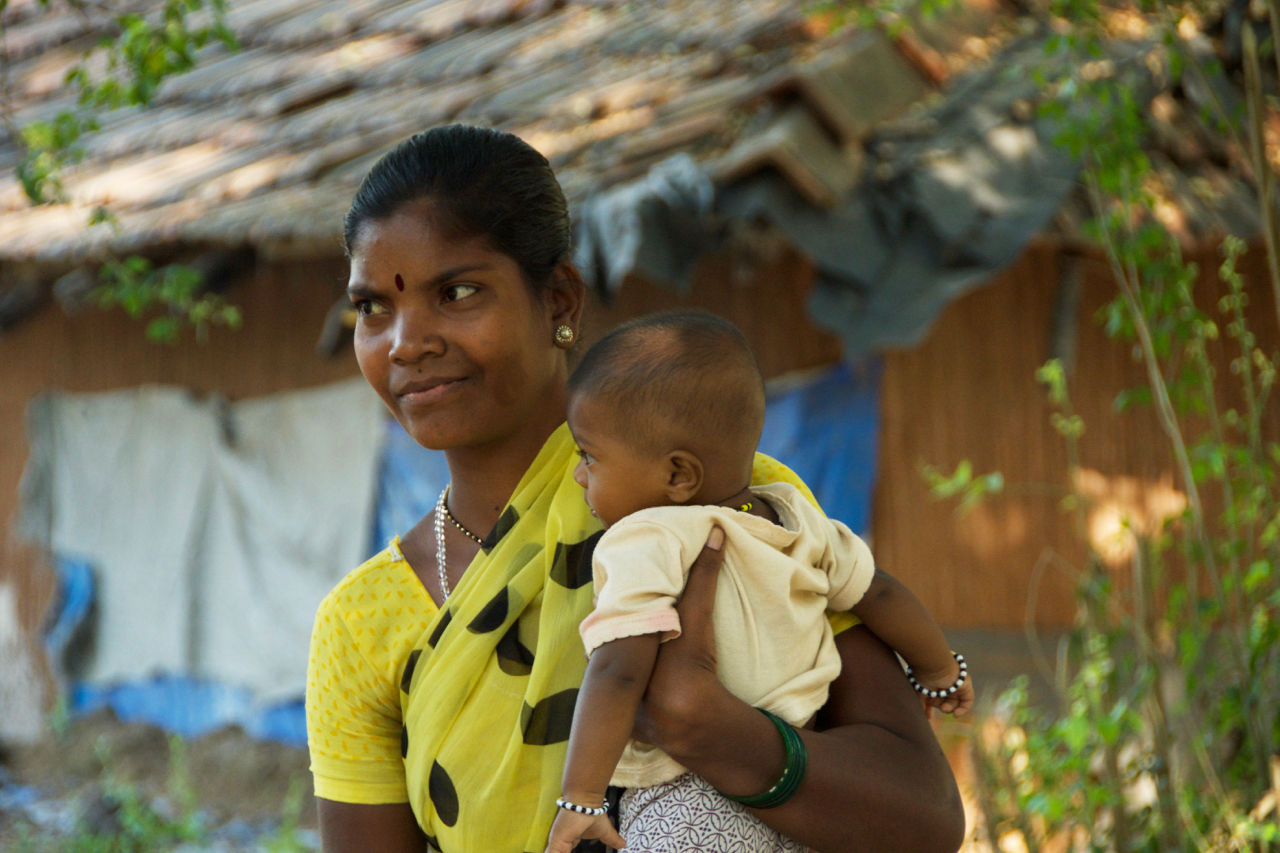 Many factors contribute to children not receiving medical care such as poverty, lack of knowledge and unavailable transportation. Without regular care, minor health concerns can be missed and potentially escalate into more serious problems. PRASAD Chikitsa offers health camps at schools in the villages to assess the children's health with a physical examination, a dental checkup, vision screening and distribution of medicine and vitamins. PRASAD Chikitsa believes that healthy children grow up to be healthy adults, and so PRASAD emphasizes health education and prevention just as much as treatment.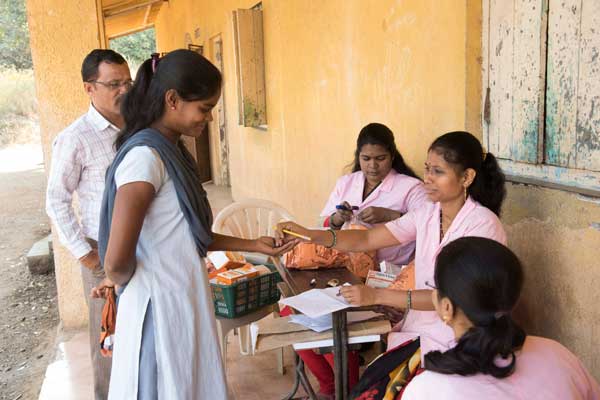 PRASAD Chikitsa initiated this program in 2014 to support the Govt's drive against open defeacation. In this extremely successful program PRASAD has been able to support & motivate the villagers to build their own toilets. Until 2017 PRASAD has supported the construction of over 250 toilets.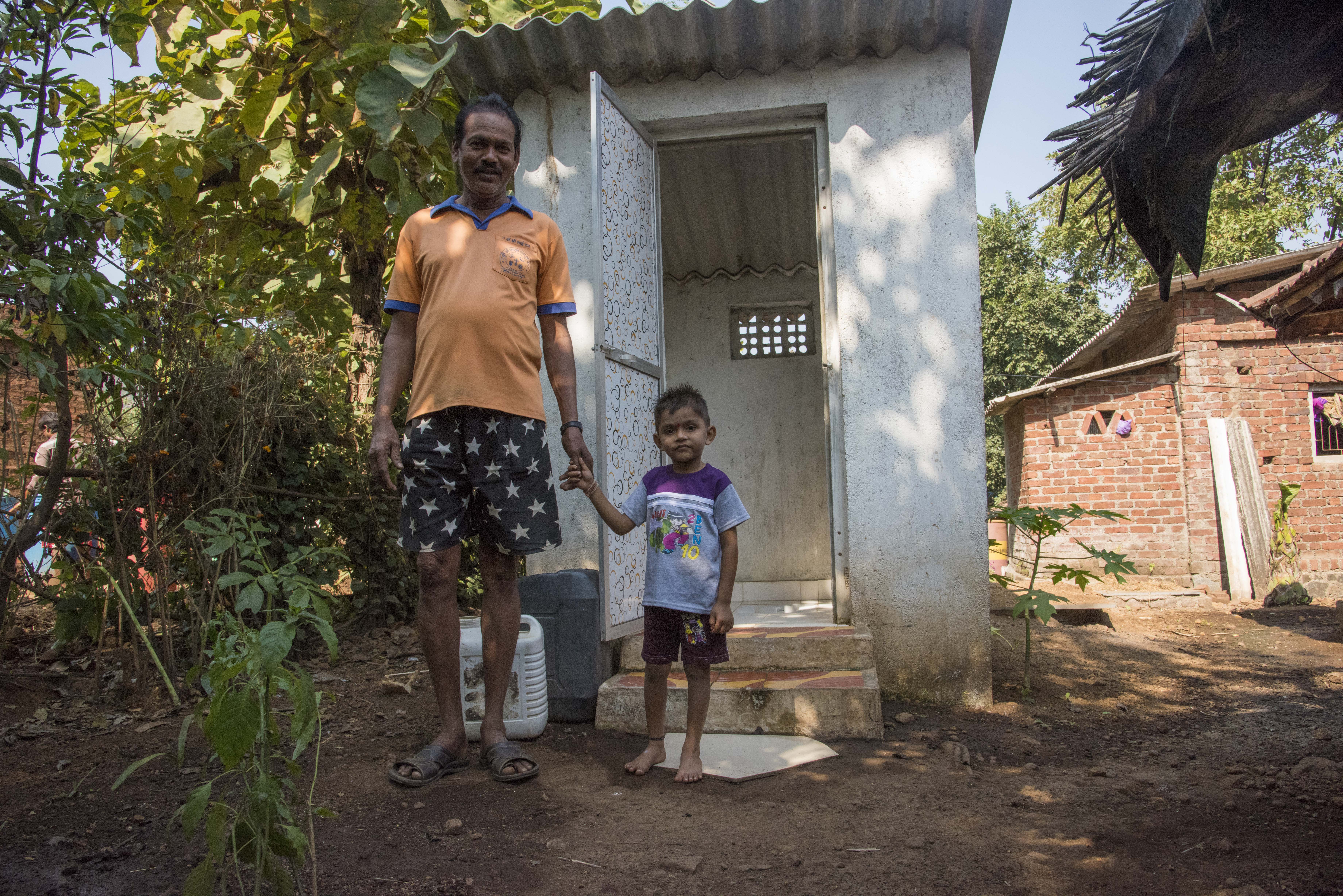 PRASAD's water initiative focuses on providing clean water to communities in villages and also works with households to manage their waste water, in order to prevent contamination of groundwater. Prasad works on a wide variety of solutions:
1. Borewell recharge
Designed by PRASAD Chikitsa, it is the first of its kind in the area. PC has successfully revived 3 borewells, which had gone dry, with its unique Borewell Recharge technique.
2. Biosand filters
Slow sand filters produce high-quality water without the use of chemical aids. The Bio Sand Filters are zero maintenance filters that remove Pathogens, Iron, Arsenic and other forms of contaminants. Over 150 Bio Sand Filters have been built by villagers with guidance from PRASAD Chikitsa.
3. Rainwater Harvesting
PC has supported many farmers to build their farm pond which enable them to harvest rain water as a result they are able to cultivate a second crop.
PC has also worked in partnership with the Governments 'Jal Shivar Yojana' to build check dams at strategic locations to harvest the rain water. Till date PC has succeeded in building 4 check dams.
4. Building open Wells
Under the water initiative PC has drilled a few borewells with hand pumps to provide drinking water for the villagers.
5. Wastewater Management
Gross domestic usage of water is 25 – 30 litres of water per person per day. As a result of lack of drainage systems in rural areas, water stands still outside the house and becomes a breeding ground for mosquitoes and insects, making the villager more susceptible to disease. PC's wastewater management system connects the house to a percolation soak pit system, which filters the chemicals and allow filtered water to recharge the soil.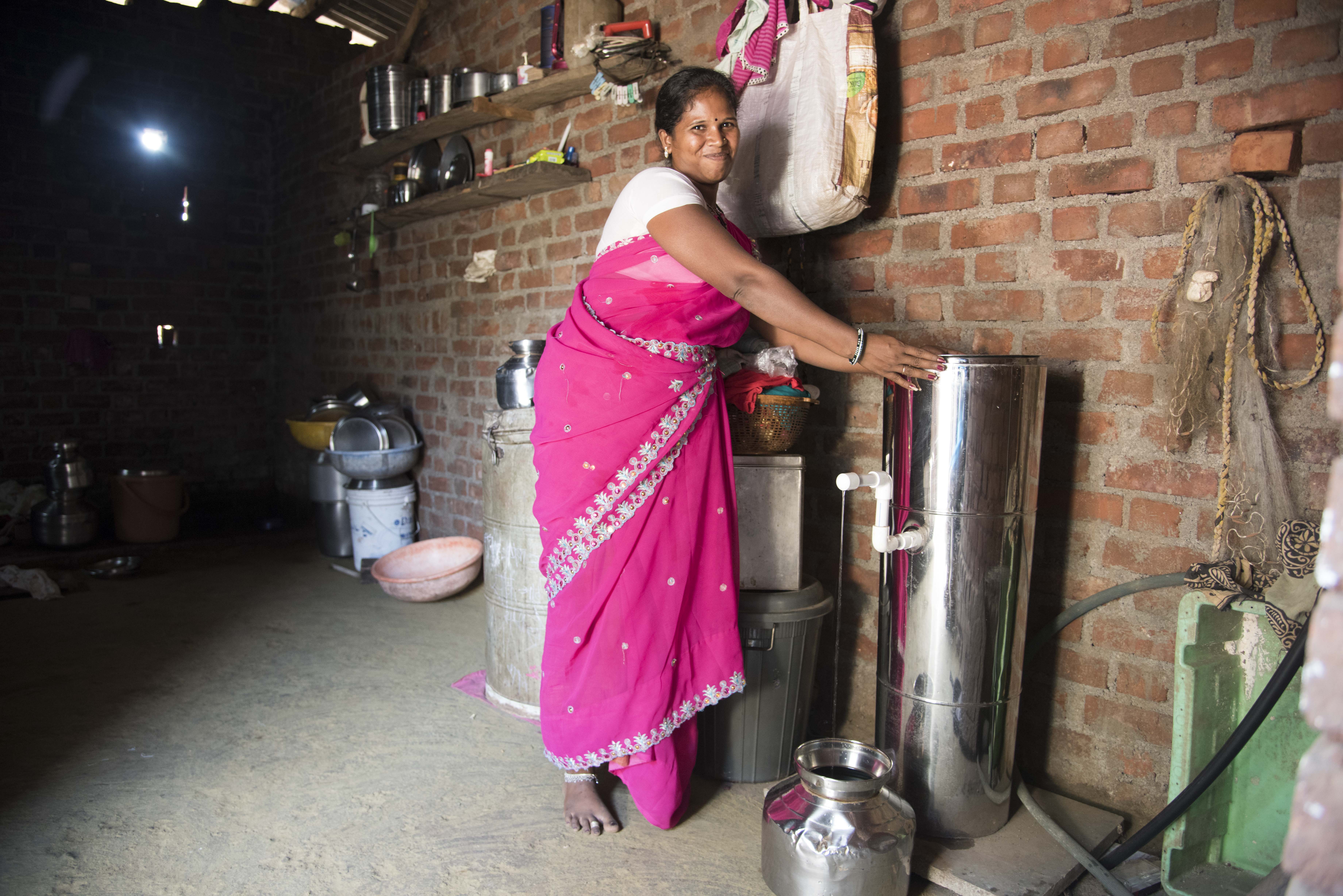 One of the most important children's health issues addressed by PRASAD is nutrition. In India, more than 60 million preschool children have developmental deficiencies resulting from malnutrition. According to UNICEF, one third of the world's malnourished children live in India. Lack of nutrition impedes children's growth, and makes them susceptible to disease — about 50 percent of all childhood deaths have been attributed to malnutrition.
In 2014, the long-standing Milk Project evolved to form the Nutrition Program. The frequency of deliveries increased to six days a week and nutritional supplements and snacks have been added. The Nutrition Program serves children up to 6 years of age at 40 aanganwadis (schools) in the Tansa Valley and provides over 1000 servings of milk and nutritional snacks each day. The program has been successful in reducing malnutrition and raising the immunity levels of children, as well as pregnant and nursing mothers in the area.