Before PRASAD Chikitsa began offering programs in the Tansa Valley, most children in the area were malnourished, adults battled untreated tuberculosis and heart disease, and many endured lives of blindness caused by cataracts. The government-run Primary Health Care Centers and the few private clinics in the valley could not meet the needs of the number of affected people. PRASAD has significantly expanded access to healthcare with several health programs.
Shree Muktananda Mobile Hospital
Started in 1978, the Shree Muktananda Mobile Hospital was one of PRASAD Chikitsa's first health-care initiatives in the Tansa Valley. Reliable transportation is crucial to delivering health care services to the many remote and rural villages in the Tansa Valley. The Muktananda Mobile clinic removes barriers of distance and time for the villagers who receive health education and services right in their villages. The health topics include infectious diseases, chronic diseases (such as diabetes and hypertension), skin illness and general health care. In the year 2018 over 3,800 people received screenings, medical care and health education from the mobile hospital.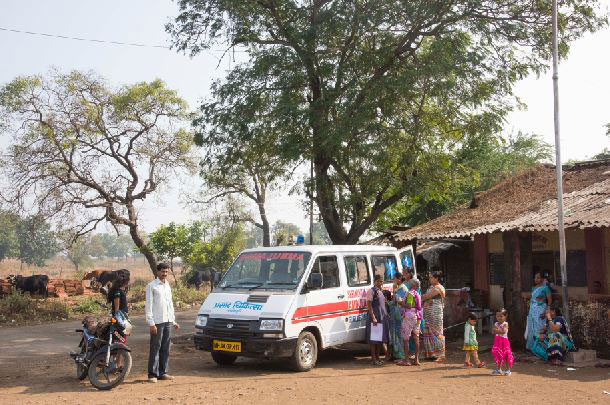 The Anukampaa Health Center's General Outpatient Department is open six days a week. The center focuses overlooks General OPD, Dental Care, Tuberculosis, and specialized OPD. Visiting experts provide specialized OPD services including psychiatry, plastic surgery, ENT care, cardiology, orthopedics, general surgery and audiometry.
The Anukampaa Health Center is also home to PRASAD's Tuberculosis Program. The disease accounts for more casualties than any other infectious disease in India, claiming a life every minute. Doctors at the Health Center have achieved a tuberculosis cure rate of 90 percent, surpassing the Indian government's benchmark of 85 percent.
In 2010, the World Health Organization and the Indian government's Revised National TB Control Program recognized the PRASAD Chikitsa program as a Designated Microscopy and Treatment Center.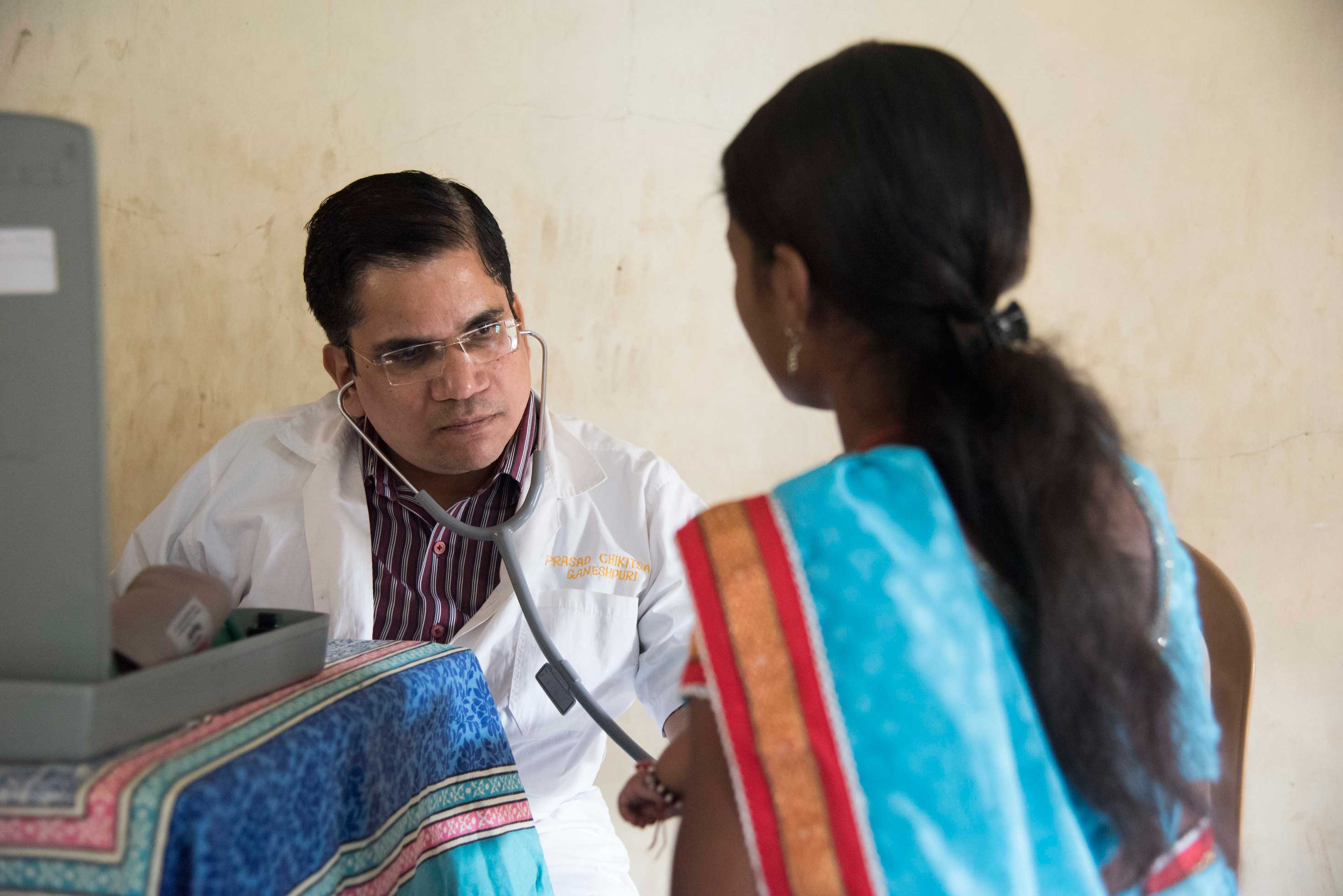 Family Health Center
The Family Health Center (FHC) overlooks women's related health programs and specialized OPDs. This includes Adolescent Hygiene Programs, Menstrual Hygiene Program, Sexual Reproductive Health, Reproductive Child Health programs. The FHC also educates Aarogyavardinis to facilitate awareness programs among their communities about women related general health topics.

Eye Care
Loss of vision can lead to complete financial and physical dependence, and it can affect personal relationships. PRASAD Chikitsa's GSP Netrachikitsa Hospital (GSPNH) manages the eye care program in totality.  This includes village health camp for cataract screenings, OPD at center and Cataract Surgeries.
PRASAD operates a 12-bed in-patient ward and an outpatient clinic with the latest eye care equipment. Doctors usually perform cataract surgery on an outpatient basis, and the in-patient ward is available to ensure that patients get the post-operative care they need for a full recovery.
Since 1990, PRASAD volunteers and staff have provided eye health screenings and treatment for more than 100,000 people through home visits, in-school screenings and mobile eye camps. PRASAD Chikitsa has been providing approximately 500 cataract surgeries each year.