COVID-19 Relief and Response
Food Ration Distribution: The Community
As India suffers from a fatal second wave of COVID-19, food insecurity has risen to a crisis level, particularly for the financially vulnerable. In the Tansa Valley, PRASAD Chikitsa has been continuing its efforts in supporting the community by providing hot meals twice a day in nearby villages to those who have no other means of subsistence. We intend to do so till the current lockdown is not lifted.
Food Ration Distribution: The Community
PRASAD Chikitsa set up relief packages for the most needy tribal families in remote hamlets of the Tansa Valley.
PRASAD Chikitsa's efforts were focused on providing basic provisions to these families while keeping safety in mind. Through its extensive network of Self Help Group women, PRASAD Chikitsa was able to identify the needs of the families below or close to the poverty line. Based on the most common requests, a list of essentials was prepared for a family of 6 members to last a fortnight. Each relief package included lentils, onions, potatoes, cooking oil, wheat flour, salt, turmeric and local spices, along with bathing and cleaning soap.
We provided these essential supplies to 2240 families for 3 months; this helped feed over 11,000 adivasis. This food security and nutrition was reassuring during this time of uncertainty and lack of resources.
Medical Services continue: Anukampa Health Center
The Anukampa Health Center, Ganeshpuri remained open for screenings and treatments of non-covid related illnesses. We worked in partnership with the Government to report any symptoms of Covid-19 and prevent its spread. The clinic was open six days a week. Some of our dedicated staff members traveled over an hour each way to reach the clinic to keep it operational.
Mask Production: Self Help Groups
Women in Self Help Groups sewed masks for the community while they isolated at home. This was an income generating activity. The raw materials were provided by PRASAD Chikitsa and they earned ten rupees per mask.
The women produced 1200 masks that were distributed to the community.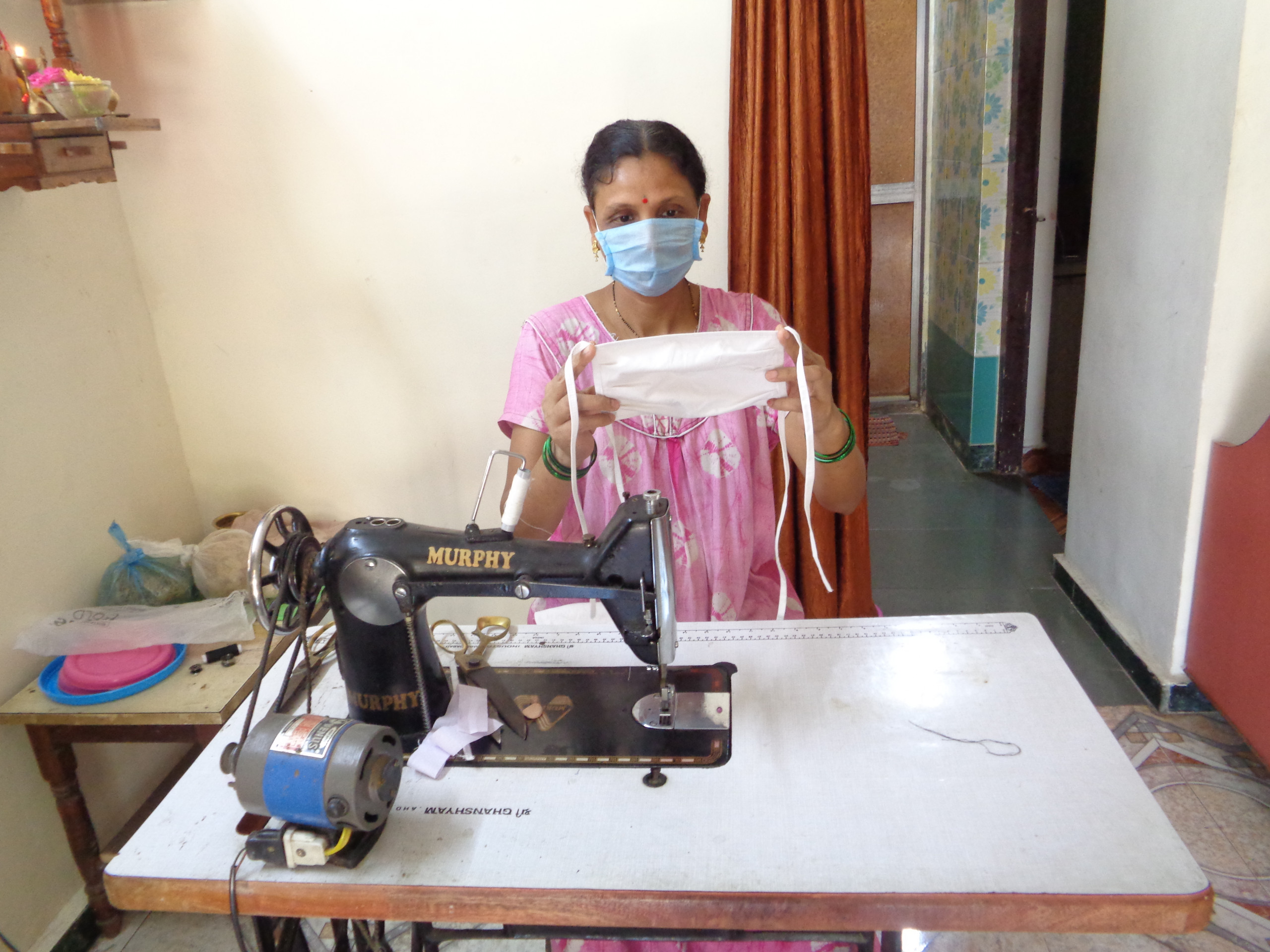 Mask Distribution: The Community
PRASAD Chikitsa distributed masks in rural and remote areas that were difficult to access in the Tansa Valley. Patients who visited the Anukampa Health Center would receive masks, as did the residents in the areas around Ganeshpuri village.
During distribution, the PRASAD team would also educate villagers regarding Coronavirus, its symptoms and how to wash and reuse the masks correctly.
Medical equipment donation
Following an appeal by the Deputy CEO of Palghar District, PRASAD Chikitsa donated medical equipment in its fight against the virus to the Health Department of Vasai & Virar. 
The equipment included:
1 stretcher
3 BP apparatuses
8 hospital beds
180 N95 masks
 500 Latex Single Use Gloves
250 Surgical/Procedure Masks
The love and gratitude we are showered with is our sweetest reward.
One villager said, "Nobody has cared for us the way you have."
It melted our hearts.